MEETING OUR CLIENTS AND THEIR NEEDS WHEREVER THEY ARE.
Atrio Home Care meets the different needs of aging adults by uniting two distinct providers: Atrio Help at Home and Atrio Home Health. Our Help at Home Private Duty Aides assist seniors with daily tasks and provide much-needed companionship. The Atrio Home Health team provides more skilled services like physical rehab and nursing care for seniors recovering from surgery, illness, or stroke. Both administer their care in the comfort of their clients' homes.
To provide the highest level of care and support for those we
serve by utilizing the values, unique gifts, and professional
expertise of each Atrio Home Care team member.
Our team of nurses, physical and occupational therapists, speech-language pathologists, registered dietitians, medical social workers, and home health aides work in collaboration with a patient's physician to create and implement an individualized plan that helps healing continue safely at home. When a physician has recommended or prescribed home health care services following an illness or surgery, Atrio Home Health offers a variety of expert clinical care while patients get back on their feet.
For those who want to continue aging independently at home, Atrio Help at Home provides long-term assistance with daily activities such as meal preparation, shopping, personal care, and housekeeping. Along with the added help and companionship, we offer services like massage therapy and private pay nursing that is vital for happy and healthy aging.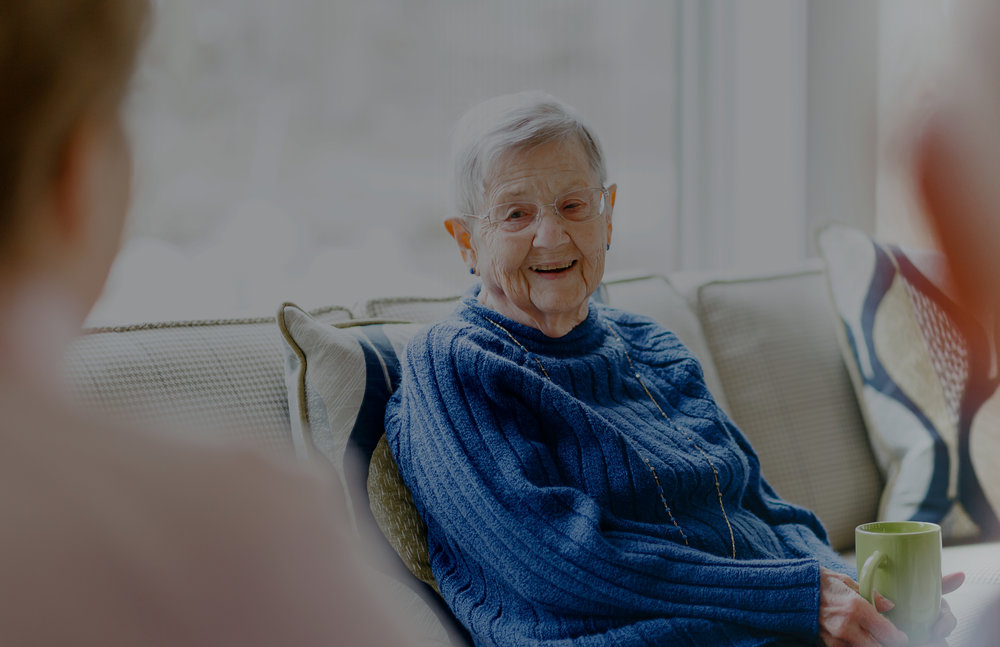 DO YOU KNOW SOMEONE
IN NEED OF CARE?
A CAREER WITH PURPOSE AND POTENTIAL
We don't just provide better care; we provide better careers. If you're a compassionate individual looking to get involved with the rewarding field of senior care, whether through home health care or daily assistance, we have opportunities available. Click below to view open positions and get started with your Atrio Home Care career.
We can help make living in your home safer,
easier, and better.